Email this CRN article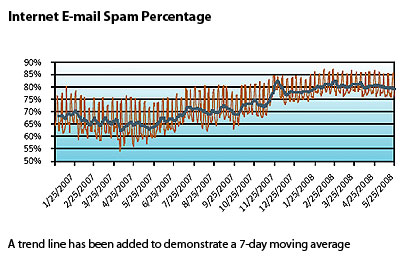 You know it every time you open your inbox -- spam is here to stay. No doubt, spammers are refining their strategies, and become more successful than ever. In the past 18 months, spam levels have risen exponentially, now conservatively representing at least 80 percent of all e-mail messages.
How can that be, you ask. How can people still fall for the same old tricks? Whatever the reason, spam works. And it works well. If it didn't spammers would give up and (presumably) pursue other endeavors.
The following Symantec July 2008 State of Spam Report follows some of the most salient spam trends you'll see out there.
Email this CRN article