Email this CRN article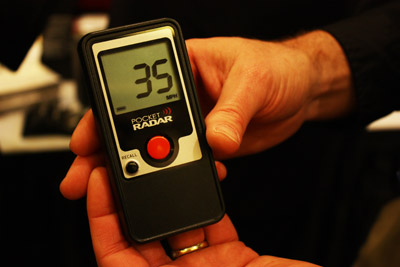 Ever been to a baseball game and disagreed with the in-stadium radar gun readings? Or does your neighborhood have an annoying driver who speeds through your neighborhood like a madman/madwoman? Well, now there's Pocket Radar, a palm-size device that lets you determine exactly how fast things are traveling from up to a half mile away.
Priced at $249, Pocket Radar will launch in the spring and tracks speeds as low as 7 miles per hour and as fast as 355 mph. By putting technology that used to cost thousands into the hands of consumers for the first time, the company behind Pocket Radar is embodying the spirit of what CES is all about.
Email this CRN article