Email this CRN article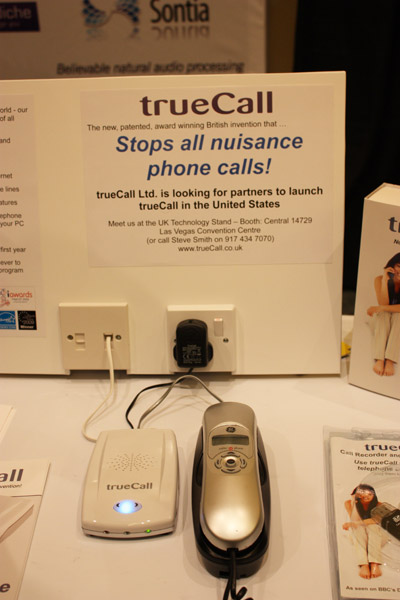 Truecall, another U.K.-based firm, was on hand to trumpet the virtues of its eponymous flagship device which helps folks avoid the scourge of telemarketing and other unwanted phone calls.
The ingenious device check's the caller's number when a call comes in and lets the phone ring normally if the person is recognized. But if the caller is unknown, Truecall springs into action, answering the phone and asking the caller to identify themselves. This is usually the part where telemarketers hang up.
They say the most beautiful things in life are often the simplest, and Truecall seems to fit this description. But how great would the Truecall product be if augmented by a service -- perhaps delivering by VARs -- that would track down telemarketers in their lairs and subject them to some of their own medicine?
Email this CRN article