Email this CRN article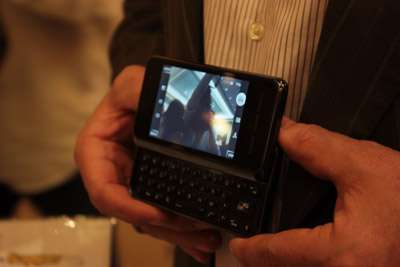 Saygus, a Utah-based mobile device maker, attracted considerable attention with its Vphone, a CDMA device that can handle real time two-way video streaming between two handheld devices (the carriers are just going to LOVE that, aren't they?).
Saygus has been around for more than a decade, but next month will launch the Vphone on an unspecified carrier's network (Verizon and Sprint are the only U.S. carriers that support CDMA). The question is, will that carrier permit device-to-device streaming, and if so, how much will it cost? Given AT&T's well publicized foot dragging in adding multimedia messaging functionality for iPhone users, that's a question worth asking.
Email this CRN article