Email this CRN article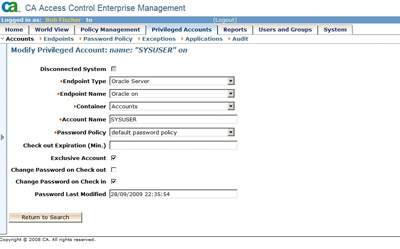 Most IT organizations have privileged user accounts for their IT administrators, giving them extensive access to IT systems that allow them to do their jobs effectively. However, privileged access that isn't properly controlled may be difficult or impossible to audit. That uncontrolled access represents a serious security threat illustrated by numerous high profile breaches over the past several years.
CA Access Control 12.5 helps manage regulatory compliance mandates by enforcing policy-based control for privileged users, controlling the system resources users can access and determining what they can do under specific circumstances. The image (left) show where a privileged account can be modified and a password policy configured.
Email this CRN article