Email this CRN article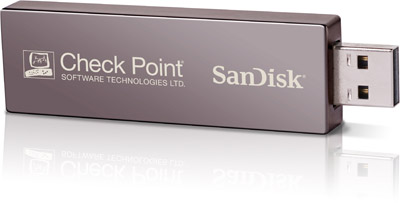 Abra is an encrypted USB drive that can turn any PC into a secure, virtual workspace. By combining proven Check Point virtualization, VPN and security technologies with an encrypted SanDisk USB drive, users can plug Abra into any Windows-based PC and instantly have access to their personalized desktops, including company e-mails, files, and applications.
With integrated VPN connectivity and virtualization technology, the device isolates an Abra work session from the host PC, ensuring sensitive data on Abra remains protected. Telecommuters, contractors or employees working from home, internet cafes and business centers can now securely connect to the corporate network from any location.
Key features device utilizes several advanced security measures, including:
-- Hardware and software encryption that protects data at rest and data in use'
-- Program Control that regulates select application types;
-- Virtualization technology that isolates an Abra work session from the host PC.
Availability: March 31st
Email this CRN article