Email this CRN article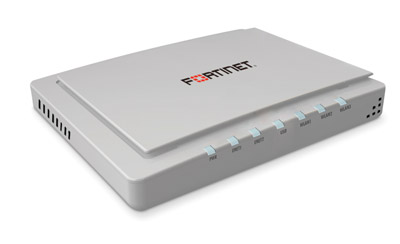 Fortinet introduced a secure wireless LAN strategy with a new enterprise-class FortiAP thin access point (AP) product line. The FortiAP-210 and FortiAP-220, which support the latest IEEE 802.11n standards, are designed to provide wireless networking capabilities for mid-enterprise and service-provider customers supporting a total user-base or distributed networks of 250-5000 users.
The FortiAP line will work in conjunction with Fortinet's FortiGate multi-threat security appliances, acting as the thin access-point controller, to provide a single platform that combines high-performance wireless networking with the industry's broadest integrated network protection. In addition, the FortiGate platform enables customers to have a highly scalable infrastructure with the ability to manage a few to several thousand access points within a wireless LAN.
Email this CRN article