Email this CRN article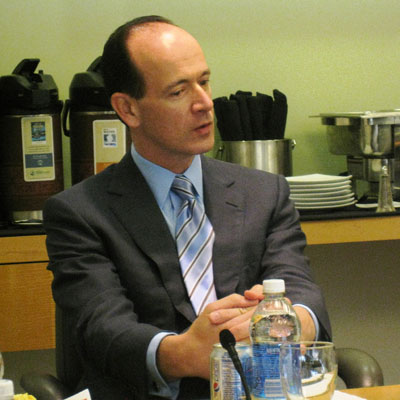 Shifting Focus
Enrique Salem, Symantec president and CEO, told CRN editors in advance of this week's Symantec PartnerEngage conference that new technology is making it possible to merge the personal and business digital lives of users in a single smart device such as Apple's Tablet PC.
That merging of business and personal digital personnas, however, is causing problems for corporate IT departments which have to design new ways to store and protect the business data their users will increasingly be able to access from wherever they are.
As a result, Salem said, Symantec has had to shift its focus from solving point storage and security problems to looking at how these problems interconnect with how users' IT habits are changing.
And that, he said, means basing future strategies on the consumerization of IT and the "IT-ization" of consumers.
Email this CRN article