Email this CRN article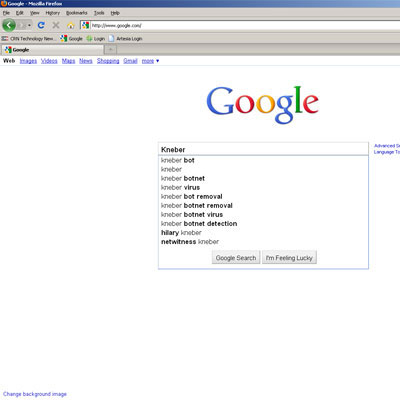 Kneber
The botnet was first detected earlier this year after infecting more than 74,000 PCs around the world.
Security experts believe that unlike other botnets designed to generate profits, the hackers behind Kneber aimed to make their money by renting out the botnet to cyber crime organizations and rogue governments.
Targets have included around 2,411 companies, including Paramount Pictures and Juniper Networks.
Meanwhile, the botnet authors have even managed to poison search engine results, so that many links high on the Google search pages lead to malware sites. According to a Symantec Security Response blog, the highest ranked page result on Google using "Kneber" search related terms led to a site hosting rogue antivirus software.
Email this CRN article