Email this CRN article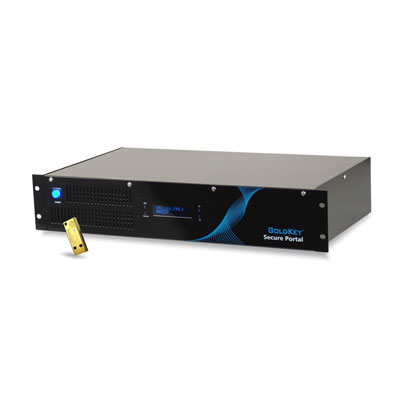 GoldKey Secure Portal
GoldKey Security Corporation will launch a private cloud storage and online authentication security appliance that relies solely on hardware tokens for key management. The company said the combination will be a new standard for enterprises that want to protect and maintain control of their data both in and out of the cloud.
The GoldKey Secure Portal provides a way to incorporate a secure, multi-factor login and authentication to Web sites or online applications. With military-grade 256-bit AES encryption and a mutual-authentication technique developed by GoldKey Security Corporation, companies can defeat man-in-the-middle attacks and password brute-force attempts.
Adding the GoldKey Secure Portal appliance to a data center creates virtual "vaults" on existing servers and storage that are completely private, yet easy for authorized users to access and manage with a GoldKey. GoldKey is an integrated security solution that incorporates twelve security strategies into a single device.
Email this CRN article