Email this CRN article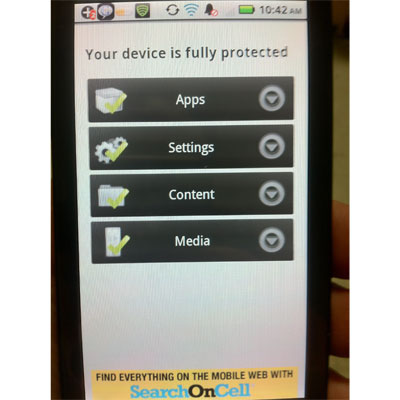 AVG Antivirus for Android
We installed AVG Antivirus for Android on a Droid X, and got going in a snap. AVG will scan for malware and vulnerabilities just like a PC-based antivirus application.
We liked AVG, too, for the details it provided after every scan. For example, after an initial scan, the app told us we had 176 installed apps, 1,375 activity screens, 112 content providers, 243 receivers and 233 services. This a free Android app, but -- and we seldom say this about software we evaluate -- it served up advertising in the app itself. That struck us as odd and un-enterprise-like.
AVG is a solid, quick fix for security needs for devices on the Android platform.
Email this CRN article