Email this CRN article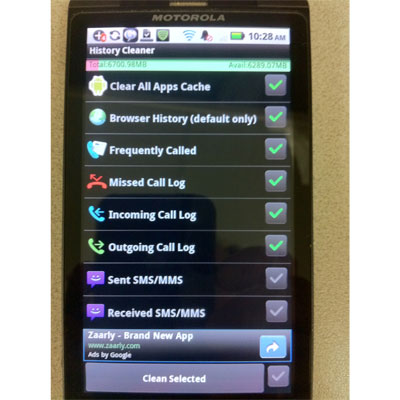 History Cleaner
This is a neat app to have on board, and serves as a sort of smartphone equivalent of a paper shredder: History Cleaner for Android.
This is a free app from the Android Market. It downloaded and installed in about a minute. History Cleaner will wipe the cache of all apps on a Android device, delete browser history and phone lists like "frequently called," "missed calls," and SMS messages that are sent and received (A certain pro golfer may have wished he had History Cleaner on his phone last year).
This app gives you the option of checking boxes for each category of data that you'd like removed from the phone, and then it's as simple as hitting a button that says, "Clean Selected." Then poof! All the data you want gone is gone. We gave this thing a try and within 15 seconds the device was clean.
Email this CRN article