Email this CRN article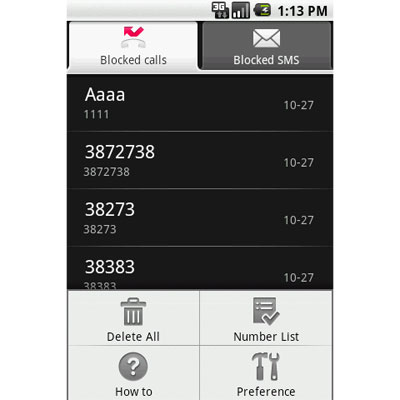 Gblocker
It happens: your cell phone rings, it's a number you don't recognize but you're waiting for a call so you push the button. And then a person with a language you don't recognize, or a pre-recorded message begins to speak. Worse yet, it could be a voice-phishing attempt.
Gblocker aims to stop those unwanted calls cold. This app also allows for SMS messages to be filtered and blocked, which is a nifty function to keep handy should spammers or phishers seek out your Android device via text message.
Gblocker is priced at $5.62 through the Android Market, but also provides a free, 48-hour trial.
Email this CRN article