Email this CRN article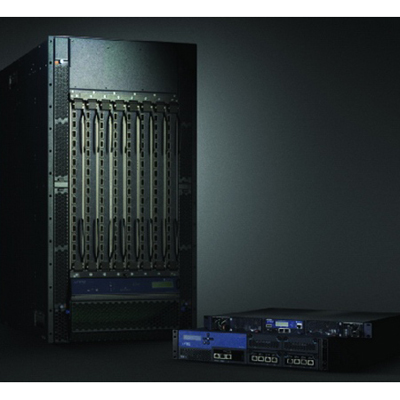 Juniper QFabric
QFabric, which Juniper officially released a year ago, is the platform piece of Juniper's strategy to "flatten the traditional three-layer data center into a more easily managed infrastructure, with less power and equipment required."
It includes both devices and software, and it has been targeted at higher-end data center needs. But, in June, Juniper updated the QFabric portfolio to target mid-sized data center customers.
In essence, Juniper has taken the major benefits of its QFX3000-G system -- a switch system that can scale to 6,144 10 GbE ports and offers 5 microseconds of latency-per-packet performance -- and scaled them down to a QFX3000-M system, which includes a different interconnect device and a smaller physical footprint, and it can scale to 768 10 GbE ports with performance of 3 microseconds latency per packet.
Email this CRN article