Email this CRN article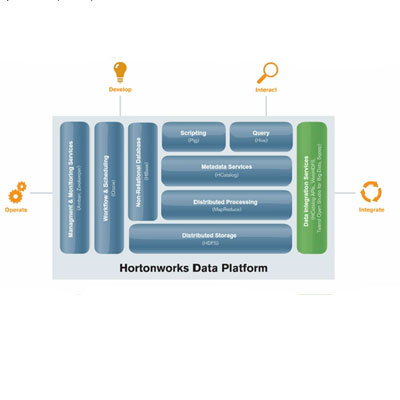 Hortonworks Data Platform 1.0
There's been a lot of hoopla over Hadoop, the open-source software for handling "big data" projects. In June, Hortonworks began shipping its commercial distribution of the Hadoop platform with added features and functionality that make it ready for prime time.
Hortonworks Data Platform 1.0 has been in private beta for six months. HDP, according to the Sunnyvale, Calif.-based company, offers features such as system monitoring and management, metadata management, and data integration services that the company says will make it easier for businesses to adopt Hadoop.
The new Hortonworks product was among a wave of Hadoop-related products that were unveiled at the 2012 Hadoop Summit in San Jose this month.
Email this CRN article