Email this CRN article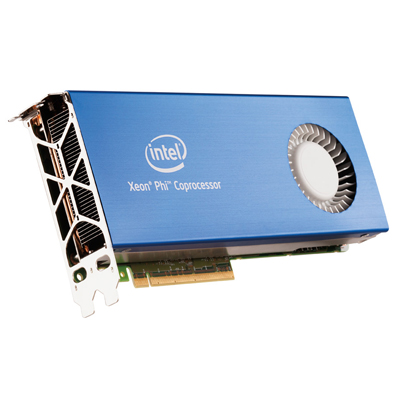 Intel 'Knights Corner' Xeon Phi Coprocessors
Intel took one step closer to its goal of enabling exascale computing by 2018 with the launch of its Xeon Phi series of 22nm coprocessors this month.
Codenamed "Knights Corner," the new chips contain more than 50 cores and host a minimum of 8 GB of GDDR5 memory. They are also the first commercial processors from Intel to be based on its Many Integrated Core (MIC) architecture, meaning they are optimized for the highly parallel workloads of supercomputers or high-performance computing (HPC) systems.
When they become available in the second half of the year, Xeon Phi coprocessors will be used primarily to accelerate data-intensive apps, such as those used for weather tracking or advanced materials simulation.
Email this CRN article