Email this CRN article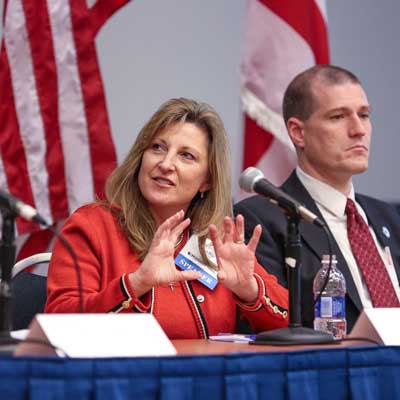 BYOD Emerges
Barbie Bigelow, senior vice president and chief information officer of TASC, a Chantilly, Va.-based solution provider, joined a panel talking about just how pervasive mobile consumerization and the BYOD trend have taken hold in public sector settings, from iPads to virtual desktop infrastructure.
In a later interview with CRN, Bigelow agreed with fellow attendees that the government has to work to avoid sequestration and the so-called fiscal cliff looming in the new year.
"Sequestration is not a good thing," she said. "It's arbitrary and it doesn't allow the government to really focus on the mission and priorities for businesses. That is the most important thing: for us to get around that, or through that, to a path where we are looking at the right things and leveraging technology to enable that."
Email this CRN article