Email this CRN article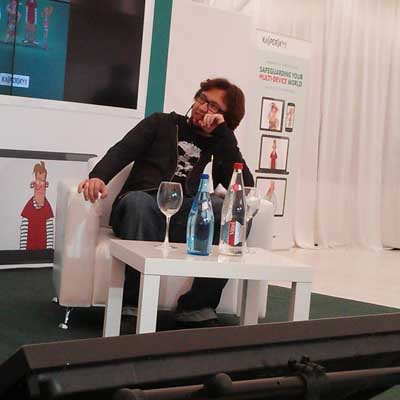 Beware Of Ransomware, Targeted Nation-State Attacks
Targeted attacks designed to steal intellectual property or conduct surveillance activities on individuals are rising in sophistication, said Sergey Golovanov, a Moscow-based Kaspersky Lab malware expert in the company's Russian Research Center. Golovanov's chief focus is on nation-state driven cyberespionage attacks, and he's led research on Stuxnet, Duqu and Flame.
At the Kaspersky event, Golovanov talked about ransomware, which paralyzes a system and then attempts to demand money from the victim to unlock the files. "The software that is blocking the computer is easy to create," Golovanov said. "Any high school guy can create it because there's nothing specific for stealing the passwords; just block the computer and show the full screen images and nothing else."
More advanced versions of ransomware can carry out full hard drive encryption or worse, fully wipe a victim's hard drive.

Email this CRN article