Email this CRN article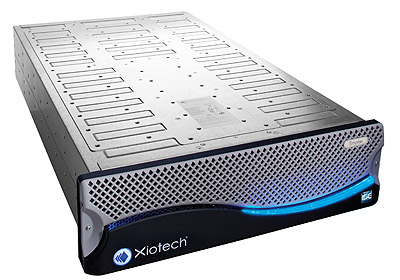 The storage industry came out with several new products in 2008, but the majority were just enhancements to existing products.
One product that represents a new class of storage was the Intelligent Storage Element, or ISE, from Xiotech.
ISE is a self-contained sealed storage module complete with hard drives; redundant managed reliability controllers with local RAID, cache and drive management software; redundant power and cooling; and battery backup for up to 96 hours of protection.
ISE is designed to fix itself should any problem happen with the hardware without the need to remove the device and with no impact to applications or data. The company said that it takes a failure of 30 percent of the ISE to affect the module.
The ISE came with Xiotech's acquisition in November 2007 of the Advanced Storage Architecture group of Seagate Technology.
Email this CRN article