Email this CRN article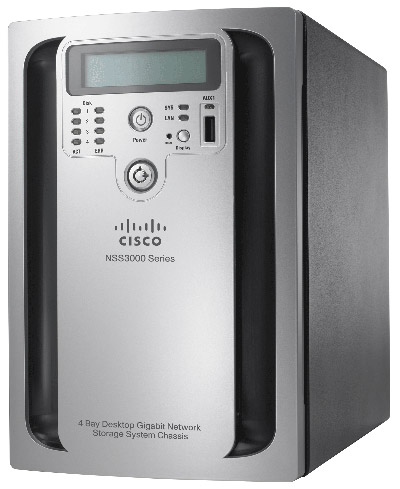 Cisco has recently made small business storage a priority, as evidenced by its new Cisco Small Business Series NSS3000 Network Storage System.
The NSS3000, a NAS appliance designed specifically for small businesses, is targeted at solution providers looking to provide storage and security solutions, especially those who work with the Cisco Small Business IP video surveillance product suite.
The NSS3000 can be configured with up to four 1-TB hard drives. It runs a Linux operating system and supports a variety of data storage schemes, including RAID 0, 1, 5 and 10, as well as JBOD (non-RAID, or "just a bunch of disks") in Windows, Mac, UNIX and Linux environments.
It also includes support for the Self-Monitoring, Analysis and Reporting Technology (SMART) monitoring system for hard disks, file journaling and virtualization of RAID storage systems across Cisco NSS chassis.
The data is protected with file encryption support, Advanced Encryption Standard (AES) file-based disk encryption, virtual LANs (VLANs), and user authentication and access control.
Pricing for the NSS3000 starts at $1,132.
Email this CRN article