Email this CRN article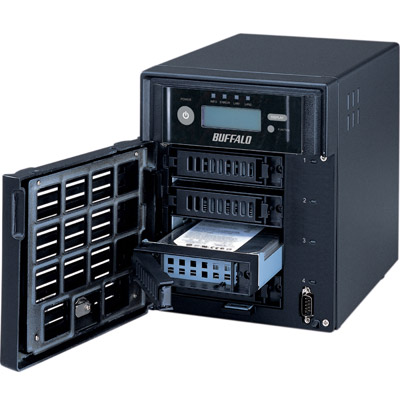 Buffalo Technology, Austin, Texas, is shipping its TeraStation III, a new small business NAS RAID array that can be configured with up to four 500-GB or 1-TB SATA arrays.
The TeraStation III connects to a LAN via a Gbit Ethernet port, and also has two USB 2.0 ports to connect to external hard drives for more capacity.
It protects data in Windows and Mac OS environments with RAID 0, 1, 5 or 10. Small businesses can also turn the RAID off for maximum capacity.
The unit also features front-loading hot-swap hard drives, and includes disk quota support to prevent users or groups from consuming too much of the disk space.
Data is secured with automatic AES 128-bit encryption.
Estimated street prices for the TeraStation III are $1,299.99 for the 2-TB configuration and $2,299.99 for the 4-TB configuration.
Email this CRN article