Email this CRN article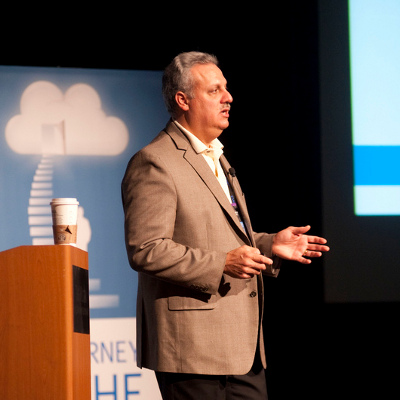 Napolitano: Doing Everything With Nothing?
Rich Napolitano, president of EMC's Unified Storage division, which includes its Clariion, Centera, and Celerra hardware line as well as the bulk of EMC's midmarket software offerings, used his time to introduce several new midmarket storage products.
Napolitano unveiled a new version of EMC's Fully Automated Storage Tiering (FAST) technology which was updated with the ability to use a part of its flash-based storage as cache to increase the performance of its disk-based storage.
Napolitano said EMC is working to help customers free up people, time, and dollar resources to better focus on their core business.
Many customers tell Napolitano that EMC is helping them address the problem of having to handle "more and more" storage using "less and less" resources, he said.
"They tell me, 'Someday, you will want us to do everything with nothing,'" he said.

Email this CRN article