Email this CRN article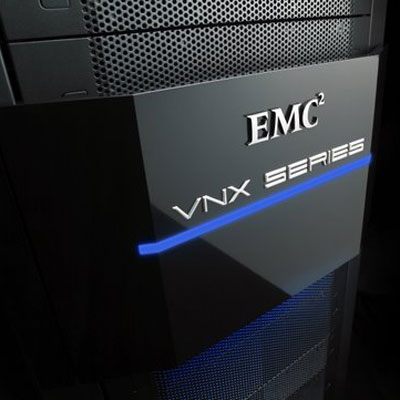 Replacing Clariion, Celerra Lines With Unified Storage
EMC's new VNX family is the first complete SMB and midrange line from the vendor to feature unified storage, in which block (SAN), file (NAS) and direct-attach storage can be done with a single array.
The VNX appliances, which are slated to replace EMC'sClariion SAN and Celerra NAS appliances with a single unified storage appliance, scale to over 1,000 hard drives for a capacity of up to 2 petabytes per system.
They feature new Intel Xeon 5600 multi-core processors to give them three times the performance of EMC's current Clariion and Celerra appliances, and leverage SSDs and EMC's FAST (Fully Automated Storage Tiering) technology to automatically migrate data from the SSDs to hard drives when the data is accessed less frequently.
Email this CRN article