Email this CRN article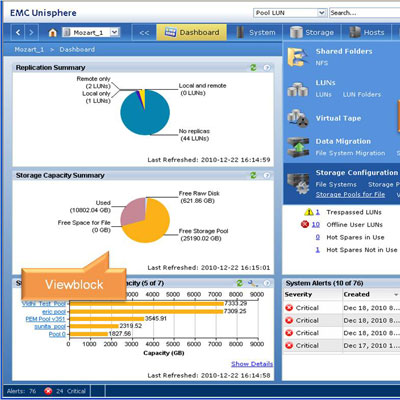 Expanding Unisphere Management Software For New SMB Push
EMC enhanced its Unisphere software for automated and centralized management of storage infrastructures to work with its new VNX and VNXe appliances.
The new version provides the VNXe series with best practice wizards to provision storage in virtualized environments with Microsoft Exchange in under two minutes, jargon-free interface for capacity planning and monitoring, and single-click access to an online support community.
For the VNX, Unisphere offers support for file, block and object storage. It also includes FAST VP (Fully Automated Storage Tiering with Virtual Pools) for dynamically tuning application workloads, and supports replication for major Oracle and Microsoft applications.
Email this CRN article