Email this CRN article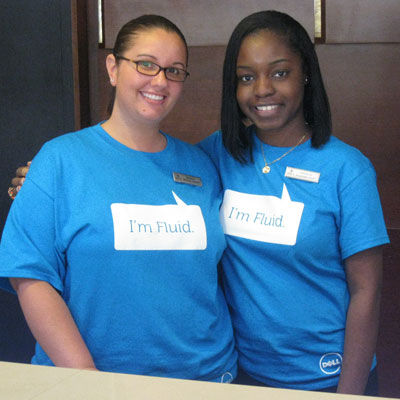 Are You Fluid?
Dell adopted Compellent's "Fluid Storage" tagline to describe its vision of how storage should work for customers. That resulted in the words "I'm Fluid" popping up all over the Dell Storage Forum, including on the clothes the main desk personnel of the Hilton Walt Disney World hotel in Orlando, which is where the event was held.
In keeping the spirit of the event, hotel front desk personnel Melissa (left) and Preslie (right) wore "I'm Fluid" shirts.
Dell defines "Fluid Storage" as storage able to shrink and grow as needed and fit any size company (i.e. like water in a glass) via thin provisioning, automated tiering, and other automation technologies.

Email this CRN article