Email this CRN article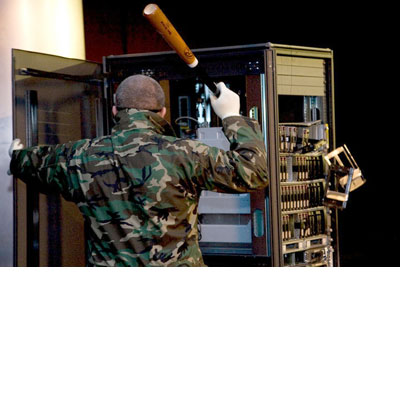 There's Something Missing. . . .
A big difference between the old Compellent C:Drive and the new Dell Storage Forum was the lack of some great gimmick. For instance, in 2010, Compellent rolled out an EMC SAN on-stage, and sent several guys with bats and hammers, (left), to smash it.
Compellent last year also rolled out a series of short YouTube videos featuring EMC SAN arrays being smashed, blown up, shot, and even bored to death, such as this one titled, "Smash the SAN."

Email this CRN article