Email this CRN article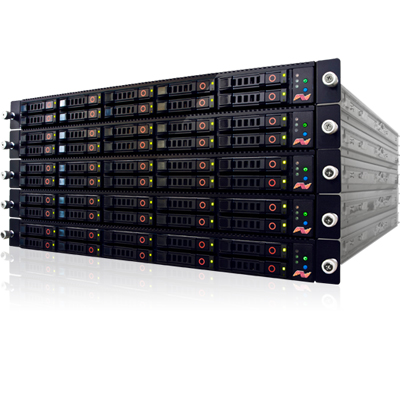 SolidFire: Scale-out Clustered SSD Storage
SSD-based primary storage vendor SolidFire in November said it closed a $25 million round of venture funding to help reach into the cloud service provider market.
SolidFire is developing scale-out clustered SSD storage which allows cloud service providers to overcome performance issues caused by multiple customers storing data on the same storage infrastructures. Volume production is expected to start soon.
The SolidFire architecture consists of SSD-based storage nodes, each of which includes 3 TBs of raw capacity or about 12 TBs of effective capacity. Service providers start out with a minimum of three nodes clustered using 10-Gbit Ethernet.
At the minimum configuration, the architecture provides 50,000 IOPS, but it can be scaled to 100 nodes with up to 1 petabyte of capacity to host over 100,000 tenant volumes and over 5 million IOPS.
Email this CRN article