Email this CRN article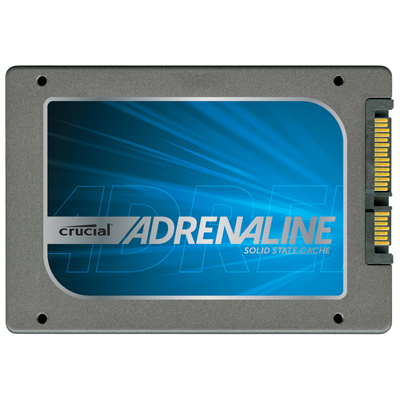 Crucial: Intelligent SSD As Cache
Boise, Idaho-based Crucial used its presence at Storage Visions to introduce the Crucial Adrenaline Solid State Cache Solution, which includes a 50-GB Crucial m4 SSD, a 3.5-inch adapter bracket, and caching software. The Crucial Adrenaline intelligently caches the most frequently needed files on the SSD and keeps less frequently used files on the hard drive.
To install, just connect the SSD to a motherboard with a standard SATA cable, start the computer, and install the caching software. The software then combines the SSD with an existing hard drive.
The Crucial Adrenaline, which has a limited three-year warranty, is slated to ship this quarter.

Email this CRN article