Email this CRN article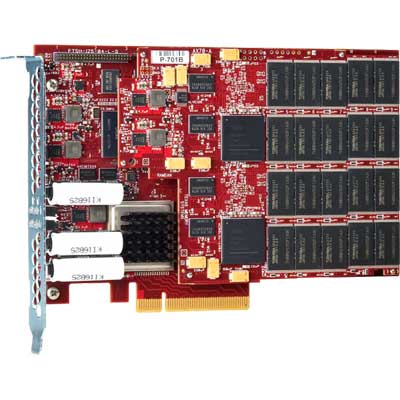 Texas Memory Systems Intros Bootable Native PCIe Flash
Texas Memory Systems (TMS) updated the firmware of its RamSan PCIe flash-based storage systems to allow them to be used as bootable storage devices.
With the updated firmware, the devices, including the RamSan-70 (pictured) allow most common servers to load their operating system directly from PCIe flash storage, eliminating the need for spinning hard drives or RAID controllers.
The RamSan-70 series support up to 900 GB of SLC flash-based storage capacity, and can perform at up to 1.5 million IOs per second with a latency of between 30 and 60 microseconds.
Email this CRN article