Email this CRN article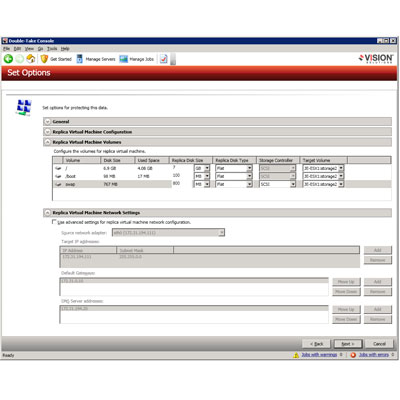 Irvine, Calif.-based Vision Solutions showed its new version 6.0 of Double-Take Move, its software for the migration of physical and virtual workloads with real-time replication that now allows replication to hosted clouds in either VMware or Microsoft Hyper-V environments.
The company also showed Double-Take Availability with UVRA for ESX version 6.0, a new release for Windows and Linux that safeguards the availability of physical, virtual and cloud-based servers on a budget.
Also new at VMworld is the 6.1 release of Double-Take's solution for vCloud Director-Aware Data protection, which works with VMware vCloud Director to replicate and fail over entire vApps, including vApp metadata and VMDKs to the same or alternate virtual data centers. This solution is expected to be available in December.
Email this CRN article