Email this CRN article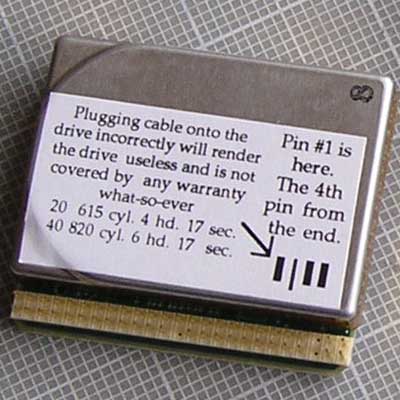 1992: World's First 1.3-inch Hard Drive
Hewlett-Packard in 1992 introduced the HP3013/3014, also known as the "Kittyhawk," which was the world's first 1.3-inch hard drive. It was slated for use in mobile devices, but sales were slow.
The 1.3-inch form factor itself never caught on as the original market for handheld PCs, the precursor of today's tablet PCs, did not succeed.
The 1-inch "microdrives" by IBM and other vendors, which were introduced in 1999 and which fit in a CompactFlash slot, lasted longer.

Email this CRN article