Email this CRN article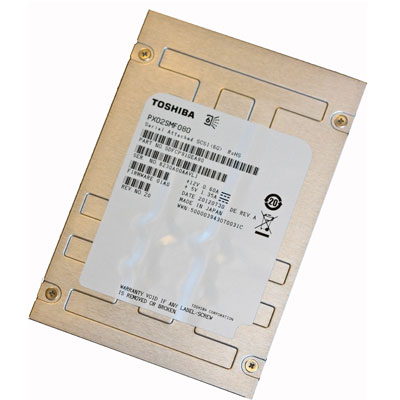 Toshiba: New Enterprise-grade Secure HDs, SSDs
The Toshiba Storage Products Business Unit showed four new enterprise-grade, 2.5-inch SATA hard drives and SSDs supporting a variety of security features.
They include the PX02AMU line of SATA eSSD models and PX03ANU read-intensive line of SATA SSD models featuring cryptographic-erase and the PX02SMQ/U high-performance SAS SSD series with Trusted Computing Group (TCG) enterprise protocol self-encryption and cryptographic-erase support.
Also new at CES are the MQ01ABU***W series enterprise hard drives with self-encryption, cryptographic-erase and TCG-Opal protocol support in a 7mm height with up to 500 GB of storage capacity for mobile applications. These drives also support Toshiba's wipe technology, which allows systems designers to automatically cryptographic-erase data if an unexpected host attempts to access the data.

Email this CRN article