Email this CRN article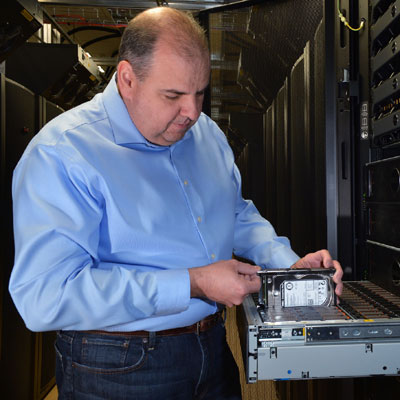 Dell: New Multi-level Twist To Flash Cache
Dell in June introduced the Compellent Storage Center 6.4, an updated version of the Compellent architecture designed for dramatic performance gains over Storage Center 6.3, Fine said.
New with Compellent Storage Center 6.4 is an enhancement to its Data Progression tiering software that now includes a tiered flash storage layer. While Compellent has had high-performance SLC flash technology for a while, the cache is now being extended with an additional tier consisting of lower-cost MLC flash. This gives both the performance of SLC flash and the lower cost of MLC flash.
When data writes come into a Compellent array with two-tiered flash storage, they first go to SLC for performance. As the data ages, it is moved to MLC and then to rotating disk, giving customers the right performance at the right cost.
Dell claims that the arrangement offers a flash cache cost of 75 percent less than an all-SLC flash architecture.

Email this CRN article