Email this CRN article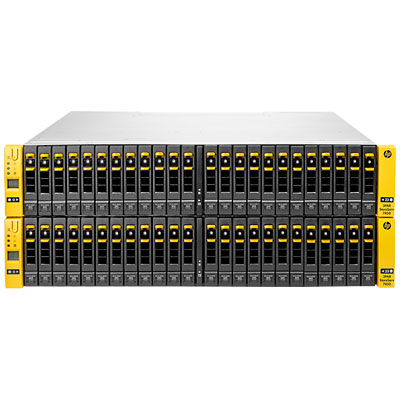 HP: Flash-Optimized 3PAR Array
Hewlett-Packard in June unveiled the HP 3PAR StoreServ 7450, its first all-flash storage array optimized specifically for flash technology. While HP last year released an all-SSD option for its 3PAR P10000 storage array, that model was not optimized for flash technology from the ground-up.
The new HP 3PAR StoreServ 7450 fits into a common HP storage architecture but features a new hardware-accelerated controller along with technology to optimize the latency, flushing and caching of the flash media to provide over 550,000 IOs per second with under 0.7-millisecond response time. The 7450 also includes hardware-accelerated thin provisioning and deduplication to cut capacity by up to 50 percent without impacting performance, and it features a quad-controller architecture for disaster recovery and resiliency purposes, he said.
It also supports data-at-rest encryption, snapshots and rapid recovery in Microsoft Hyper-V environments, as well as the OpenStack Cinder block storage protocol.

Email this CRN article