Email this CRN article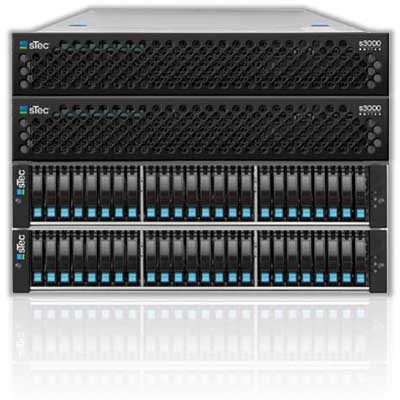 sTec: Intros All-SSD Storage Appliance With Windows Storage Server 2012
sTec, which is in the process of being acquired by Western Digital, in June unveiled an all-SSD appliance based on industry-standard components and Microsoft's Windows Storage Server 2012 operating system.
The sTec s3000 storage appliance targets such high-performance applications as transitional databases, server virtualization, the cloud, virtual desktop infrastructure, business intelligence and high-performance computing.
The sTec s3000 comes in a minimum high-availability configuration of two storage heads and two storage shelves, but it scales to up to eight nodes.
Each head includes two 8-core Intel Xeon E5-2680 processors, 128 GB of memory, dual-mirrored boot drives, four Gbit Ethernet ports and up to six 10-GbE ports. Each shelf includes eight to 48 SSDs for a total capacity of up to 96 TB of SSD storage per node.
Email this CRN article