Email this CRN article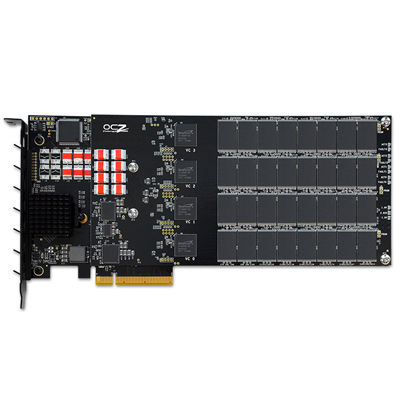 San Jose, Calif.-based SSD developer OCZ Technology and Sunnyvale, Calif.-based InfiniBand and Ethernet developer Mellanox Technologies are working together to deliver flash I/O storage performance and fault tolerance to VMware clusters without a SAN.
The solution combines Mellanox ConnectX-3 EN 40-gigabit Ethernet cards with OCZ's VXL Software to replicate VMware data stores in virtualized SAN-less clusters.
This is achieved via two servers configured with the OCZ VXL 1.3.1 software, OCZ Z-Drive R4 PCIe flash cards and Mellanox ConnectX-3 EN network interface cards. They can run virtualized workloads, such as Microsoft SQL Server and Microsoft Exchange Server. SAN-less high availability and fault tolerance is maintained by the VXL Software, which distributes randomized data between all available flash cells locally on-host.
Email this CRN article