Email this CRN article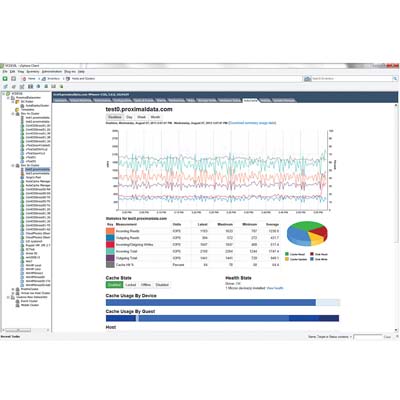 San Diego-based Proximal Data used VMworld to unveil AutoCache 2.0, the latest version of its hypervisor-based caching software for increasing virtual machine density and performance with no IT disruption.
AutoCache 2.0 supports resource sharing within VMware vCenter and vSphere environments. IT administrators can use it to modify host-level and virtual machine cache settings and collect data over time for performance analysis and bill-back. It can be

deployed with a wide variety of flash devices, and supports pre-warming of the cache for vMotion to meet service-level agreements.
AutoCache 2.0 for VMware ESXi is available now, with support for Microsoft Hyper-V slated for availability in the fourth quarter. Pricing starts at $999 per host for flash caches less than 500 GB.
Email this CRN article