Email this CRN article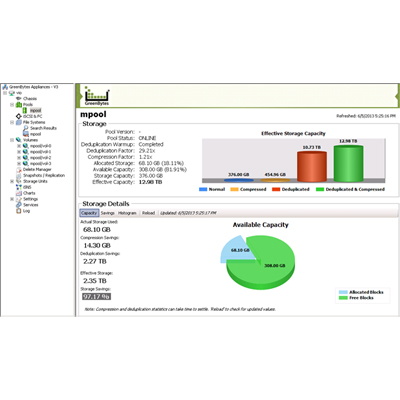 GreenBytes, a Providence, R.I.-based developer of technology for optimizing virtualized storage for virtual desktop infrastructure (VDI), showcased its vIO virtual storage optimization appliance at VMworld 2013.
GreenBytes' vIO is a virtualized storage optimization appliance version of the company's IO Offload Engine for low-cost, high-performance operation of scalable, full-featured virtual desktops. The vIO utilizes existing infrastructure resources to help enterprises and service providers cost-effectively scale their virtual desktop environments. It installs and scales out in minutes to divert swap and boot traffic away from primary storage to high-speed flash storage.
VIO integrates at the hypervisor level and manages specific data stores, including golden images for provisioning, replica data store for boot, and linked clones for swapping.
Email this CRN article