Email this CRN article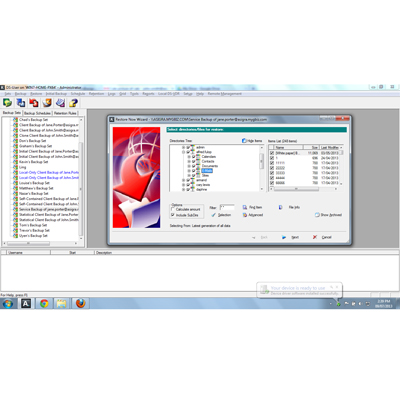 Asigra: Focusing On The Cost Of Restores, Not Backups
Toronto-based cloud data protection developer Asigra used VMworld 2013 to introduce the company's Recovery License Model (RLM).
The new RLM helps service providers and their end-user customers better control backup and recovery costs by basing fees on a Recovery Performance Score that is calculated over a 12-month period, or every six months in the first year. The cost of the single largest recovery event in any licensing term is waived, and customers are charged only for successful recoveries.
The result, Asigra said, is that customers who recover less end up paying less than standard pricing models based on backup capacity, where costs increase as data volumes grow. Asigra expects customers of the new RLM can anticipate immediate savings of 40 percent and long-term savings of up to 70 percent.

Email this CRN article