Email this CRN article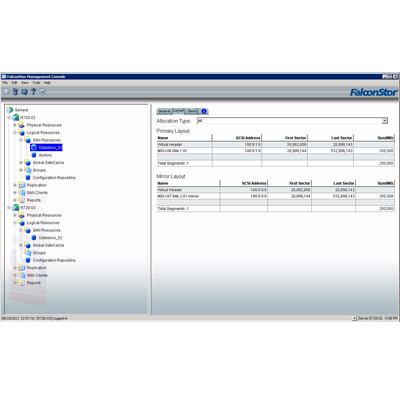 FalconStor Software: Built Better For Stretch Clusters
Melville, N.Y.-based FalconStor used VMworld to unveil the newest version of its FalconStor Network Storage Server (NSS).
The new FalconStor NSS includes a stretch cluster configurator for simplifying the setting up and configuring of stretch metro clusters to increase uptime and improve business continuity. It also includes storage-agnostic data migration for cloud deployments, and a single plane of glass for managing storage and servers. Also new is enhanced disaster recovery automation, integration with the Windows 2012 storage management interface, and support for thin provisioning with space reclamation via VMware's vStorage APIs for Array Integration (VAAI). And, RecoverTrac now supports protection and recovery of physical and virtual machines running Windows 2012 as well as any virtual machine in Microsoft Hyper-V 3.0 environments.
The new FalconStor NSS is slated to ship Oct. 8.
Email this CRN article