Email this CRN article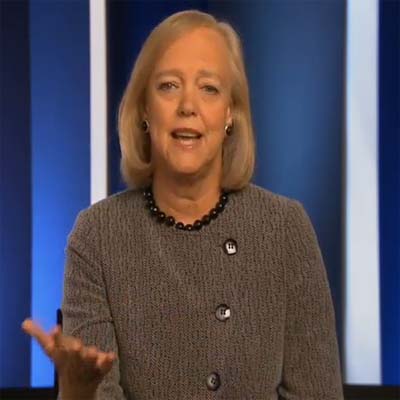 You have the best enterprise portfolio in the industry, but you don't have a leadership position. What are you planning to do to change that?
I have not been happy with the performance of the Enterprise Group. And you probably noticed that I have appointed a new leader of HP's Enterprise Group -- Bill Veghte, who I bet is known to many of you. He spent 19 years at Microsoft and knows the channel very well. What I have asked Bill to do is truly knit together HP servers, storage and networking to deliver on the promise of converged infrastructure much more aggressively than we have. The annoying thing about this is we coined the term. We invented the concept, and I think we haven't delivered as well as we should have against it. So that is not only soft bundles [of server, storage, networking], but also making sure that the software that knits this together -- we call it Fusion -- is fantastic. And we have just introduced our most recent release of Fusion. I think you are going to see us come roaring back here.
Email this CRN article