Email this CRN article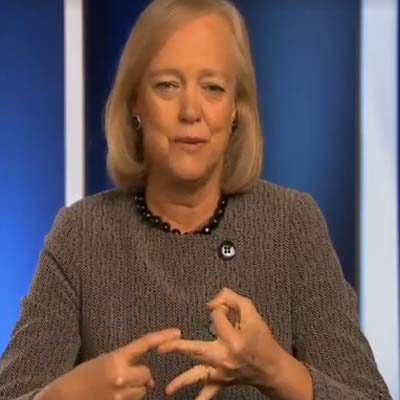 Is HP looking to make converged infrastructure innovations where there is a 'better together' -- HP on HP on HP -- strategy that delivers better performance?
We have got to pick a small number of solutions that we really want to stand for and own. And I want to do as much as we can HP on HP on HP. ... One of the hallmarks of HP has been a commitment to operating in a heterogenous environment, open standards and OpenStack. You will notice that our public cloud, HP Cloud Services, which is sort of the industrial-strength version of Amazon Web Services, is built on OpenStack. We want to make sure we have best of breed and we are not only HP on HP on HP. But I do think that in the Enterprise Group we ought to be able to demonstrate that HP networking, HP servers and HP storage are better together. All of HP ... our entire internal IT backbone is run only on HP networking, only on HP storage, only on HP servers with only our IT Performance Management Suite tools. And all our security is for the most part our own HP security products: TippingPoint, ArcSight and Fortify.

Email this CRN article