Email this CRN article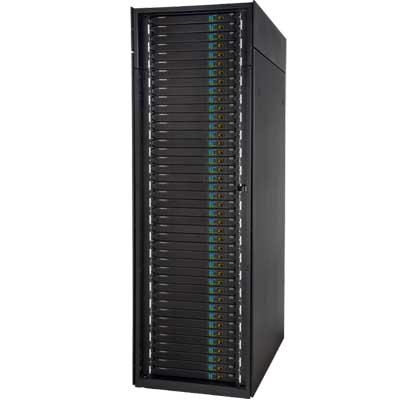 IBM: Not All Flash Is Created Equal
IBM, which last year acquired flash storage pioneer Texas Memory Systems (TMS), in a statement highlighted the differences between the SSD technology expected to be offered with EMC XtremIO and the flash technology in the IBM FlashSystem 820 (shown here), which fits 1 petabyte of flash storage into a rack.
IBM wrote that all flash is not created equal, and that technology decisions and goals vary between manufacturers while operational challenges vary wildly between customers. EMC XtremIO, IBM wrote, is based on SSD technology, which places flash memory on a small circuit board and then into a physical disk drive enclosure that fits in a drive array chassis that is then connected to an SAS backplane via an SAS interface. "SAS adds latency, slowing data access," IBM wrote.
IBM's FlashSystem is based on eMLC NAND flash memory modules connected directly onto the system motherboard to decrease latency and increase throughput compared to SAS, IBM wrote.

Email this CRN article