Email this CRN article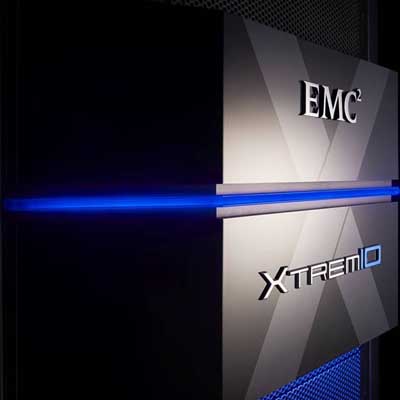 EMC Finally Releases XtremIO All-Flash Array
It took 18 months from the time EMC acquired flash storage startup XtremIO to when it finally released XtremIO arrays to the market. But with the release, EMC became the first traditional storage vendor with an all-flash array built from the ground-up for flash.
EMC XtremIO is sold in modules called "X-Bricks." The initial models are available with 10 TB of raw capacity, with 20-TB models slated to ship early next year. Up to four X-Bricks can be clustered together.
With in-line deduplication, EMC expects customers by early next year will be able to configure about 250 TB of logical capacity with performance of about 1 million IOs per second, with higher capacities and performance expected in the future.
The array's proprietary data protection scheme, called XDP, uses only 8 percent of capacity for overhead to help reduce the endurance of the flash memory.

Email this CRN article