Email this CRN article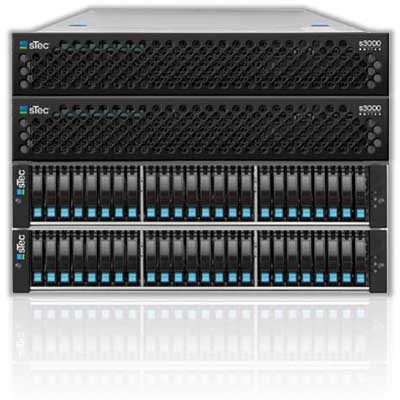 sTec: Combining SSDs And Windows Storage Server 2012
SSD vendor sTec, which this year was acquired by hard drive giant Western Digital, unveiled an all-SSD array based on the Windows Storage Server 2012 operating system.
The sTec s3000 storage appliance's use of Windows Storage Server 2012, as opposed to the typical Linux or proprietary operating system in most storage arrays, is designed to make the device more user-friendly for customers who prefer to standardize on Microsoft tools.
The sTec s3000 comes in a minimum high-availability configuration of two storage heads and two storage shelves. Each head includes two 8-core Intel Xeon E5-2680 processors, 128 GB of memory, dual-mirrored boot drives, four Gbit Ethernet ports and up to six 10-GbE ports. Each shelf includes eight to 48 SSDs for a total capacity of up to 96 TB of SSD storage per node. The sTec s3000 scales to up to eight nodes.

Email this CRN article