Email this CRN article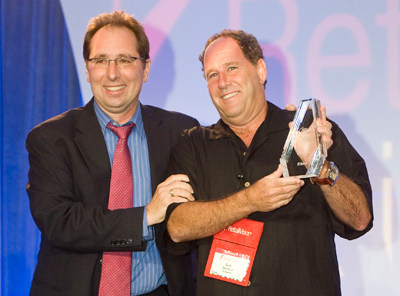 PC Universe knows all about fast growth. The Boca Raton, Fla.-based online retailer received a Fast Growth Award at RetailVision for growing revenues 37 percent from 2005 to 2007. PC Universe took a different sort of attack on retail, first cementing its roots as a VAR and growing that business into a full-service multi-channel reseller of IT gear and other computer equipment. The 13-year-old company also offers a host of services and manages more than 1,000 corporate extranet purchase relationships, giving retail vendors the ability to target various sales channels and customer segments.
Gary Stern, PC Universe's CEO and co-founder, accepted the award (pictured with Steve Burke, Everything Channel editor/news).
Email this CRN article