Email this CRN article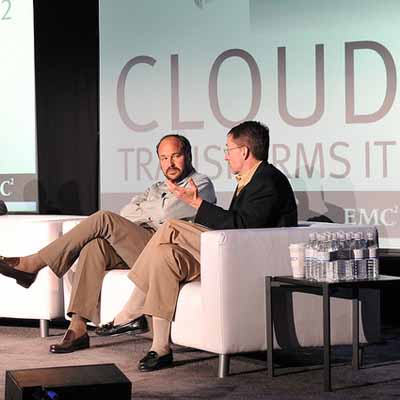 1. VMware's CEO Switch: Maritz Out, Gelsinger In
VMware dropped a bombshell in July when it revealed that Paul Maritz (far left), CEO of the company since 2008, would be moving over to EMC as chief strategist, to be replaced by Pat Gelsinger (right), president and COO of EMC's Information Infrastructure Products division.
At the time, EMC Chairman and CEO Joe Tucci said the CEO switch was aimed at establishing VMware as a powerhouse in software-defined networking, big data, and automation and management to support future applications. Gelsinger's experience in the x86 ecosystem, amassed during his 30-year career at Intel, would also be a fit for VMware's own partner ecosystem, Tucci said.
Maritz is now heading EMC and VMware's joint spinoff, called the Pivotal Initiative, which includes platform-as-a-service, big data, in-memory database and other assets.
Email this CRN article