Email this CRN article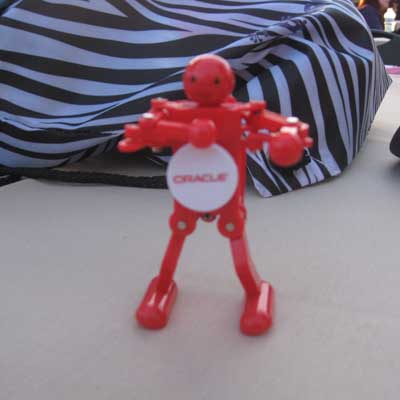 Dance, Little Guy, Dance!
The ASG Zoo Night was sponsored by several of ASG's vendor partners that set up tables where they extolled the virtues of their hardware, software and services all while trying to give away all their tchotchkes so they could go home empty-handed.
Oracle provided this wind-up dancing robot. Or is it a fighting robot? Put two together face-to-face, and it's hard to tell.
Click here to see this little guy do his stuff.
Email this CRN article