Email this CRN article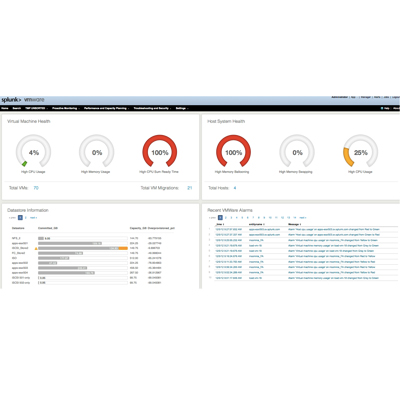 Splunk App For VMware
Splunk, which provides search and analysis of big data troves, with visual depictions of it, is talking about its updated Splunk for VMware app, which keeps tabs on virtual environments to make sure everything's running smoothly.
The updated Splunk For VMware gathers data from apps, operating systems, networks and hardware and uses it to identify areas of security weakness as well as usage that doesn't fit with company policy.
One big key to getting business value from big data is being able to visualize patterns and performance, and the update provides maps of virtual environments that do just that. With this software, organizations can configure their virtual environments to get the most possible capacity without going too far and opening the door to potential system failures.
Email this CRN article