Email this CRN article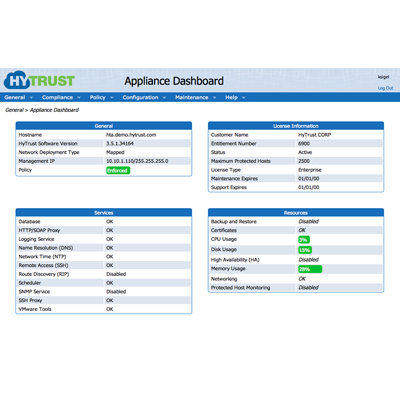 HyTrust Appliance 3.5
Cloud startup HyTrust is showing off HyTrust Appliance 3.5, which it's describing as a "major upgrade" that provides a level of security for virtual and cloud environments that can help prevent "catastrophic, Snowden-style breaches."
HyTrust says its appliance can help a company with virtual and cloud environments avoid the disastrous scenario of a rogue admin copying all its virtual machines and walking out the door with confidential data.
To protect against insider attacks, HyTrust Appliance 3.5 includes role-based monitoring, automated threat detection and real-time alerts. It also works in accordance with the "two-man rule," which prevents a single actor from using stolen credentials to make off with sensitive data.
HyTrust also announced an $18.5 million Series C venture capital round led by Intel Capital, VMware, Fortinet and In-Q-Tel, the CIA's investment arm.

Email this CRN article